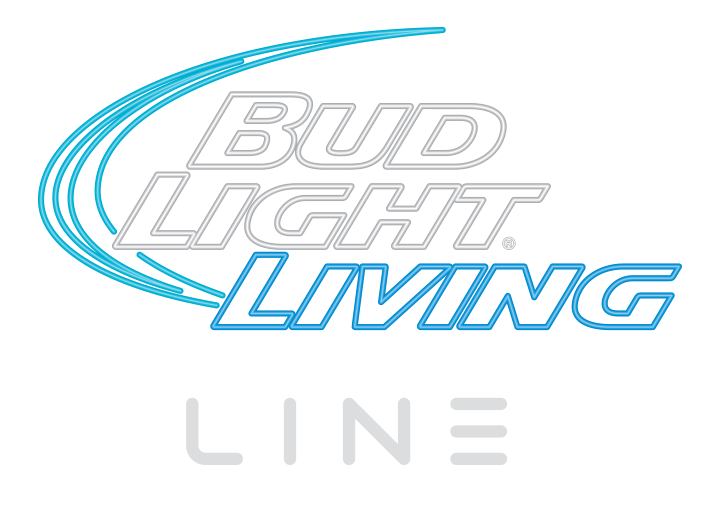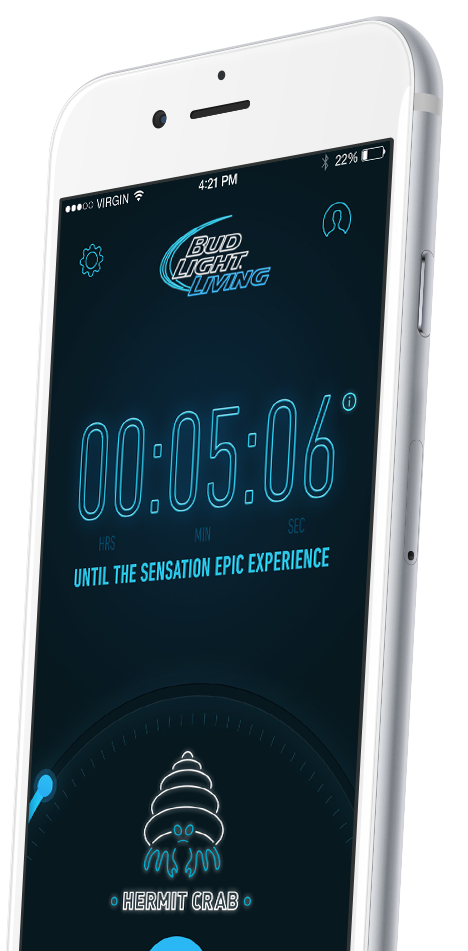 The Task
Bud Light Living Line connects customers to legendary experiences put on by Bud Light and offers an opportunity to win exclusive adventures by interacting with the brand. We were tasked with visual design of the application that stemmed from recently developed campaign visuals.
User Experience
The app encouraged users to share moments from their lives, incentivized by epic rewards. We had to create an experience that introduced the user to the Bud Light Living campaign and keep the interface familiar to showcase clear relationship between sharing, rewards and reward details.
Visual Design
The visual design stemmed from Bud Light Living branding, embracing cool colour scheme and neon lighting. The app promoted limited, once in-a-lifetime opportunities. We placed a countdown until the next event front and center to create urgency.
Iconography
The users were urged to prove they were living their life to the fullest by sharing experiences using #BudLightLiving. The user upped their chance of winning an epic experience by sharing more. We developed a series of icons to represent user's engagement with the app.
WE DID / UX, UI, Visual Design and Animation OLEG PORTNOY / created awesome illustrations