We had a simple question.
---
CAN YOU
WALK AROUND
WITH AN
OPEN BEER
IN MICHIGAN?
Google gave us a loooong answer.
---
SO WE BUILT AN APP
EasyLaw takes the written laws of every State of the US and Province in Canada, and breaks them down into simple language.
Legal Jargon. Distilled
Can you shoot a fish with a gun in Wyoming? If you don't know the answer, Easy Law is here to help. Besides silly oddities, Easy Law boasts an impressive database of laws like posession of cannabis and seat belt use that will help keep you out of touble. And yes, it is illigeal to shoot fish in Wyoming. But even if it wasn't... please don't. Get in touch with your zen and take up fly fishing.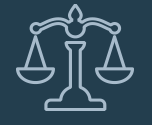 Compare states
State laws are different.
What's acceptible at home might
land you in jail across the border.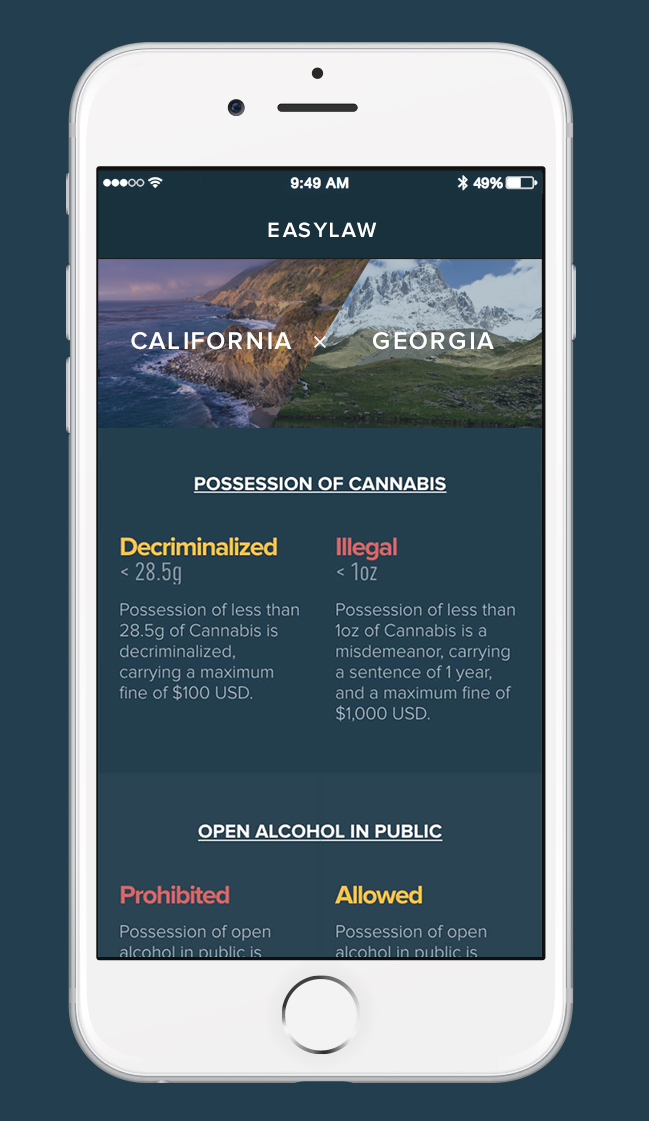 Get the full scoop
We took the laws straight from the source -
the government; and made them available in the app.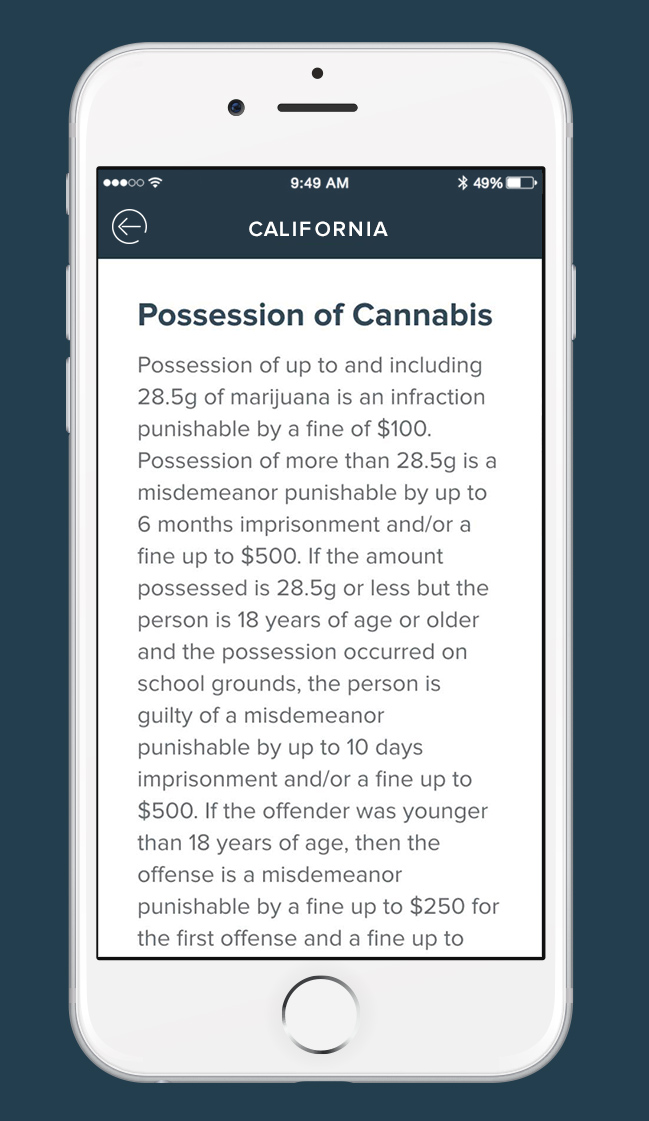 WE DID UX, UI and Visual Design and Mobile Development